- From the islands to islands, thanksgiving for Pickin' the Hawai'i from deep in my HEARTLAND. -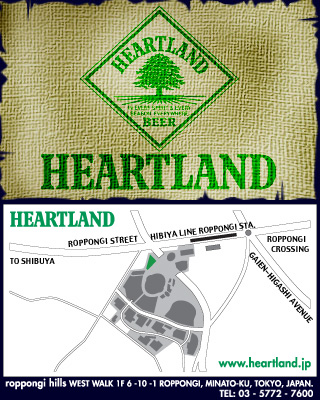 Feel the sounds of the ancient power of LOVE, earth, wind, fire and our life from the great Hawaiian Islands we love.
We would like to share this feelings in this Silent sounds of the mother nature with LOVE through out the digital art works of Satoshi, brought you from Hawaii, This must be your HEARTLAND.
---
Hello again my dear HEARTLAND.
It has been a while since we've spent nice time in HEARTLAND in 2 last September.
Hope you still can remember me!
I remember you and would love to meet you again.
I've just come back now to my Sweet HEARTLAND.
I participate on the walls of HEARTLAND for hanging my recent works located at Kaua'i and O'ahu islands of Hawai'i.
Please enjoy and share the sounds of the air of Love breezing on the islands.
Thank you my father God and my family and my producer Ken Yoshida and you.
much of Love, peace and happiness,
satoshi