My greatest desire is to offer my whole heart, soul, mind and strength to honor and worship God
and to be mightily used to declare his glory through my paintings.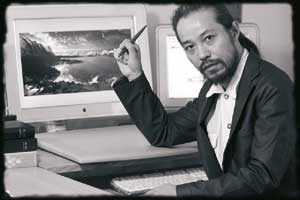 ROMANS 1:20 "For his invisible [qualities] are clearly seen from the world's creation onward, because they are perceived by the things made, even His eternal power and Godship, so............"
Looking through all things in the world, the intention of the only Creator, is that love be felt everywhere. The existence and character of our one God is to be known through his creatures. Although humans are now able to change the colours and the forms of nature quite freely by the use of a tool called the computer, I would like to utilize this technology in CONFORMITY to the will and the intentions of the Creator, to show Nature in its truest and most beautiful forms. As long as I continue to do my work within this limit and at the same time, show my appreciation, thanks, respects and admirations to the Creator, God, who made this excellent Star, called Earth, I believe The Creator will allot me the energy to continue my work forever.
Satoshi Matsuyama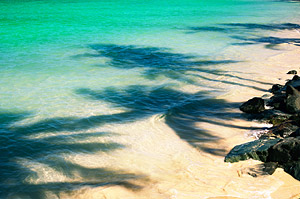 A new type of artist has appeared in the Modern Art World. Reviewing the Various Digital - Art Associations, we find that his works are so unique, they demand a category of their own. Yet, how should we categorize these works? They are a combination of Devotion to our creator, Love of light and the Resurrective powers of nature, fused with modern technology to create a gift of HOPE. Perhaps no category would serve him best.
All his works are of Nature, its Lights and its Colors. These three gifts from our creator are combined in a collage of 100's of digital photographs. Each collage a testimony to the powers of nature to create life.
Satoshi reveals his devotion to the creator and his devotion to Love Life and Light in all his works. The artist's aim is to provide all of us, in our modern societies so rife with suffering, some hope for the future of humanity.
Satoshi himself may see forces in nature that we mere mortals have failed to recognize, yet which have existed since the time of genesis.
Stern Sapporo Co.,LTD.
Managing Director: Masaharu Motomiya